The Story Started a Long Time Ago...
The story of Ukulele Alley started long ago in the Polynesian motherland of Ukulele Island, when Luke the Uke hit the road for the mainland, where things move a LOT faster than they do back home.  Today, when they're not out touring with Le Cirque du Phlea, Luke, Duke and Amanda Lynn make their home on Ukulele Alley with their trusty dog Magic, and all of his doggone fleas.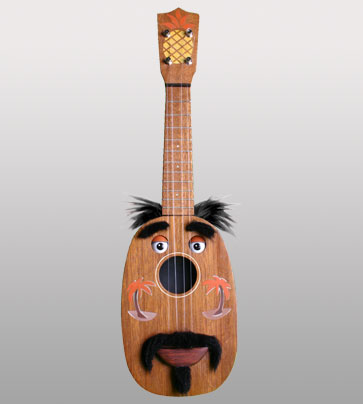 Duke the Uke
Duke is Luke's nephew from the ancestral family home on Ukulele Lane. He can fix (almost) anything, and helps Luke & Amanda run the show.
Amanda Lynn
Amanda Lynn is…a mandolin. She's Luke's special friend, and long-time partner in music. She's a sassy chanteuse, and the brains of the operation.